A Warranty Beyond Compare
When it comes to the numbers, it's clear. No other medium-duty truck manufacturer can match the 4-year unlimited powertrain warranty on select International® DuraStar® trucks.
To match the robust commercial-grade build of an International® DuraStar®, it takes partners who are equally up to the task.
Cummins® ISB 6.7 Engine
The most efficient engine ratings on the market are offered by the Cummins® ISB 6.7 Diesel Powered Engine. The addition of an air-intake throttle makes the Exhaust Gas Recirculation (EGR) system more productive, and a lower fuel use results in less CO2 emissions, making the ISB 6.7 efficient and green. Additionally, higher injection pressures produce a quick throttle response at every rpm.
Eaton® Procision™ Transmission
Stop-and-go routes are made more efficient by the Eaton® Procision™ dual-clutch technology which delivers an 8-10% fuel economy improvement. Adjustable Urge to Move and Creep Mode provide advanced maneuverability at low speeds, allowing a safe and easy ride for any driver.
DanaSpicer® Axles and Driveshafts
The DuraStar® is an industry trailblazer, as the first truck to offer high capacity gearing with Dana Spicer E Series Steer and S140 or 060 Drive axle bundle, which are compatible with air disc brakes. The Dana Spicer axles are strong yet lightweight, up to 100 lbs. lighter, and the Dana Spicer Driveshafts are designed to tighter balance specifications than the competition, maximizing the smoothness of your ride.
Contact a Maxim account manager today to discuss your options for a new DuraStar.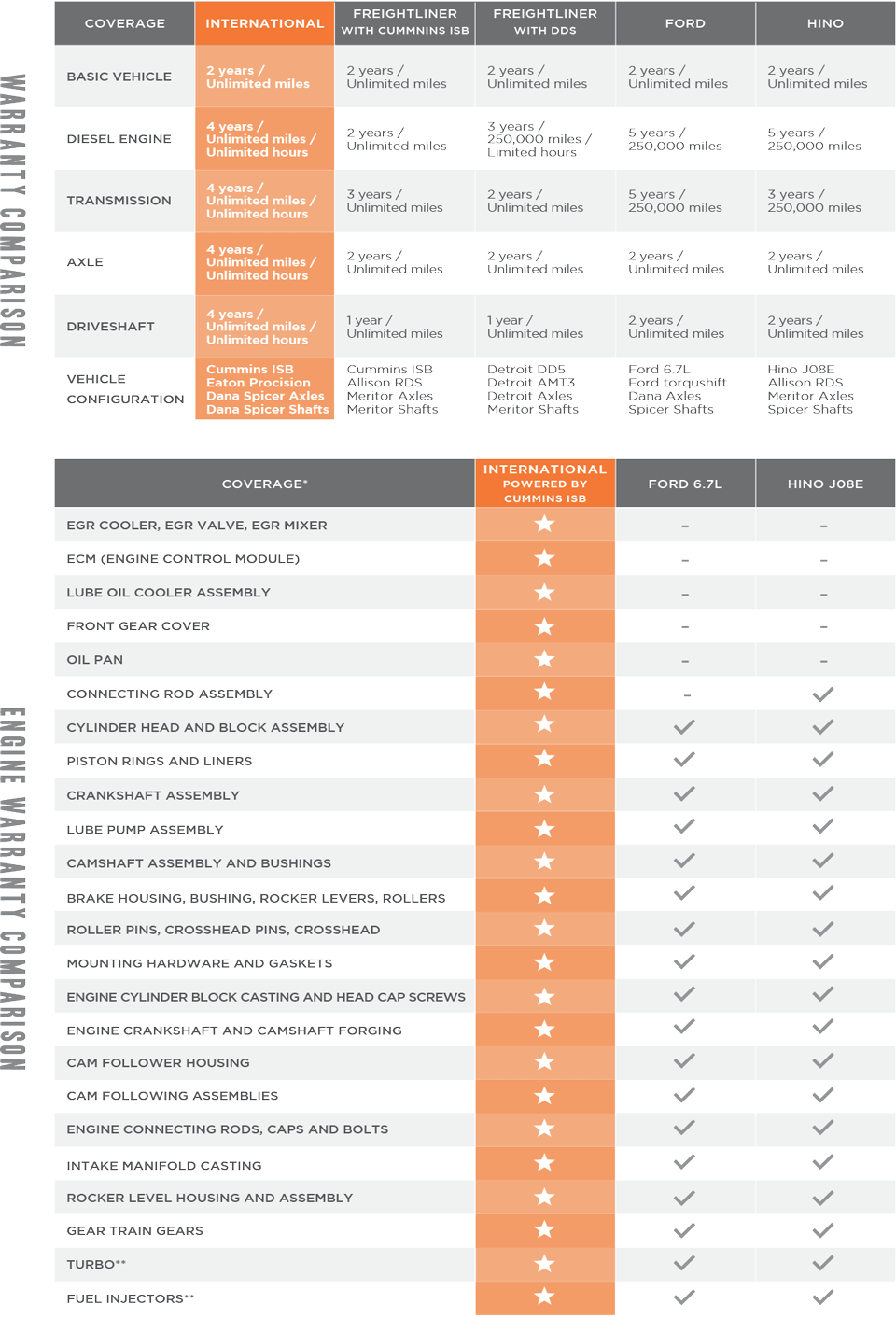 *Extended engine coverage is equivalent to Protection Plan 2. For details, please visit your authorized Cummins dealer or go to: http://international.cummins.com.
**2 year/unlimited mileage coverage.